GreenFlex Custom Cables from Coast
Product Announcement from Coast Wire & Plastic Tech., LLC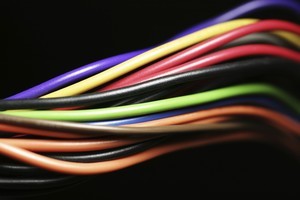 Coast Wire is a leading manufacturer of ELMF Cable products, and now offers these Cables for many end use applications based on the patented technology of "Green-ELMF Cables Ltd., Haifa, Israel. GreenFlex Cables are designed to provide you with technical solutions that minimize environmental impact while providing you with the flexibility needed. Never a minimum!
Contact us for your specific questions regarding this "eco-friendly" product.
Based on the recognition that global environmental issues are important topics of concern shared by all humanity, Coast considers harmony with the environment to be one of the most important issues of business management. Reducing environmental impact is obtained by working with our Suppliers of raw materials, components and other supplies is essential. It's our goal to promote green procurement (giving priority to the purchase of products that have less impact on the environment).
All of our products are RoHS compliant. We can also work with you on the re-design of your current products to ensure that they meet these rigid requirements. View several of our featured Wire and Cable products...
About Coast Wire and Plastic Tech., Inc.
Coast Wire & Plastic Tech., Inc., is a manufacturer of custom electronic wire and cable products, for the medical, instrumentation and commercial electronic industries. Their mission is to continually improve their services and products to exceed their customers' expectations. They firmly believe in excelling not only in the design and manufacture of quality wire and cable, but in their ability to develop a long term partnership with their customers through continuous improvement. They realize that successful partnerships are developed through effective communication and the ability to provide products that meet or exceed their customers' price, delivery, and quality needs. The company believes it is their commitment to quality, professional ethics, and customer requirements that earns them the dedication of their customers, the respect of their competitors, and the reputation for getting the job done.
---