SMD Schottky Barrier Diode - CDBU00340-HF
Product Announcement from Comchip Technology Corporation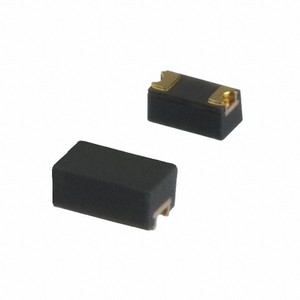 With today's market demanding smaller and quicker responding devices, Comchip has complied by creating a 30mA, 40V surface mounted Schottky barrier diode in a conveniently tiny 0603 (SOD-523F) package.
Also available in a Halogen-Free version, Comchip's CDBU00340 and CDBU00340-HF (-HF denoting "Halogen-Free") diodes are ideal for fast response, low forward voltage, high temperature soldering, and easy pick and place applications.
Features
-Designed for mounting on small surfaces
-Extremely thin package
-Low storage charge
-Fast switching
-Also available in Halogen Free version (-HF)
Mechanical data
-Case: 0603 standard package, molded plastic.
-Terminals: Gold plated, solderable per MIL-STD-750, method 2026.
-Marking code: cathode band & B2
-Mounting position: Any
-Weight: 0.003 gram (approx.).
Visit Comchip's stocking distributors for part availability and rapid delivery:
Contact Comchip for inquiries at: salesusa@comchiptech.com
Or Call: (510)657-8671 and mention GlobalSpec!
---