SMD Switching Diode - Halogen Free
Product Announcement from Comchip Technology Corporation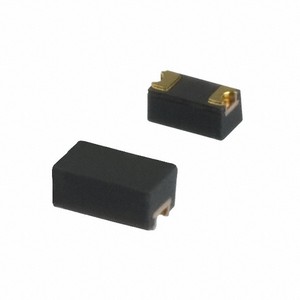 One of Comchip's most popular items listed on their distributor's websites is the switching diode: CDSU4148. Comchip has released part number: CDSU4148-HF. The "-HF" denotes Halogen Free. Helping to move towards a greener future, Comchip's manufacturing process involves zero halogens, zero tin, zero lead, and RoHS compliancy.
These high-speed small-signal switching diodes, for switching digital signal applications, come in the compact chip package: 0603 (SOD-523). This package offers PCB real estate savings, is easy to handle on standard pick and place equipment, and its flat configuration prevents roll away. CDSU4148 and CDSU4148-HF offer a max forward current of 150 mA and reverse voltage of 75 V. The diodes have Copper/Nickel/Gold plated terminations and are compatible with a lead-free manufacturing process.
Features
· Lead free
· RoHS compliant
· Leadless, thin package
· High speed
· Small surface mounting
· High mounting capability, strong surge withstand, high reliability.
Applications
· Cellular phones
· PDAs
· Desktop PCs and notebooks
· Digital cameras
· MP3 players
---