Rollo-Mixer ® Surface Treating & Encapsulating
Product Announcement from Continental Products Corp.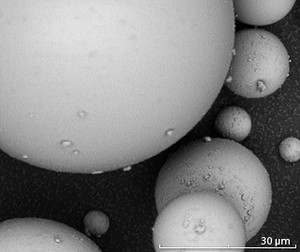 Customer's comment: "With the Rollo-Mixer ® batch coater we are not limited to the number of micro-film layers that we can build on the granular. Our continuous coater didn't give us the ability to apply multiple layers."
Rollo-Mixer ® Success story - A customer applying slow-release micro-film coatings onto granular carriers is able to apply a uniform film of fast drying liquid onto the non-absorbent granular. Because of the gentle coating action the integrity of the granular is maintained and the micro-film coating is not damaged.
Continental Products manufactures the Rollo-Mixer ® Rotary drum batch mixer for mixing, blending and coating for a wide variety of applications around the world.
---