Rollo Mixer - Blending & de-dusting Kitty Litter
Product Announcement from Continental Products Corp.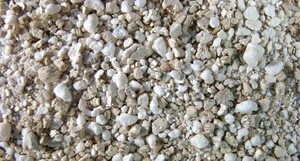 Continental Products Corp. manufactures the Rollo-Mixer ® rotary drum batch mixer which is responsible for many blending and de-dusting kitty litter applications. Continental's Technical Dir. demonstrates why the Rollo-Mixer ® is the preferred batch mixer for manufacturing and coating kitty litter. Featured video series from IHS Engineering360 - "The Fascinating World of Fine Powder Processing"
The Rollo Mixer's ability to uniformly / gently blend ingredients in 3 minutes and agglomerate, granulate and encapsulate is novel to the processing industry as well. Continental's Award Winning coating technology "Free-Fall Processing ®" allows exact amounts of liquid additives to be sprayed evenly throughout the entire batch.
The Rollo-Mixer® is NOW available in 5 designs and over 125 models; ranging from 3.5 to 1400 ft3 capacity. Rollo-Mixers are designed and built to their customers' specific batch, blending or coating application. The Rollo-Mixer® has evolved into the premier batch mixer in many industries.
Continental Products manufactures the Rollo-Mixer ® Rotary drum batch mixer for mixing, blending and coating for a wide variety of applications around the world.
You have successfully added from to your part list.
---