Product Announcement from Control Plastics, Inc.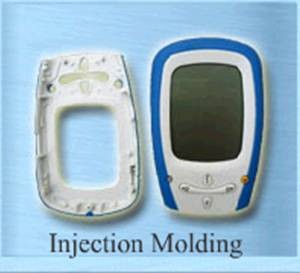 We're your one-stop-shop for all of the following: Product Design We'll help you optimize your product. Proper design requires the knowledge and balancing of four areas: • Part Design • Tool Design • Plastic Materials • Process (molding & secondary operations)
Control Plastics uses leading-edge computer technology such as Pro-Engineer, SolidWorks, MoldFlow and Cimatron for concept, design, engineering and manufacturing. Need to alter or reverse-engineer a product? We can do it and create a solid model for your review and approval.
Tools Our network of worldwide resources enables us to give you top performance at affordable prices. You'll get tool layouts and design criteria. We arrange all-inclusive maintenance contracts so you have no surprises or budget-blowers. We can go "paperless" from 3-D files or use conventional prints. A major part of our die casting business is supplying custom injection molding services for U.S. molders and die casters. Our engineering company, Pyramids Technology, supervises and controls each step of the tooling production and testing from our offices in Taiwan and China. Tooling status progress reports and other pertinent data are EMAILED TO our customers. We have capabilities to build injection molds for presses up to 2,500 tons. FTP sites are available for secure data transfers. Materials We work in all thermoplastics from olefins (PE, PP) styrenics, ABS and PVC to polycarbonates, nylons, polyesters, and sulphones (PES, PPS) and PEEK. We're also skilled in elastomers and rigids (flex PVC & TPE/TPU), structural foams and reinforced materials (graphites, minerals, glasses, etc.). We have experience with custom materials developed for special requirements. Many programs can be designed around materials which are post-consumer recycled or industrial scrap.
You have successfully added from to your part list.
---