Product Announcement from Control Plastics, Inc.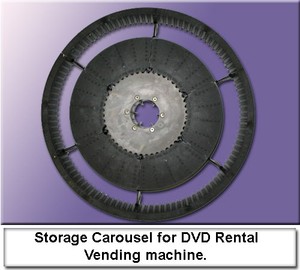 Metal Injection Molding (MIM), is a net-shape process for producing solid metal parts that combines the design freedom of plastic injection molding with material properties near that of wrought metals. With its inherent design flexibility, Metal Injection Molding is capable of producing an almost limitless array of highly complex geometries in many different alloys ranging from stainless steels, alloy steels, and soft magnetic materials, controlled expansion materials (low CTE), and custom alloys. Design and economic limitations of traditional metalworking technologies, such as machining and casting, can be readily overcome by Metal Injection Molding .
Metal Injection Molding is serving in a nearly limitless range of industries and products including, automotive, aerospace and defense, cellular telephones, electronic heat sinks and hermetic packages, electrical connector hardware, industrial tools, fiber optic connectors, fluid spray systems, dental, medical, pharmaceutical and surgical instruments and devices, power tool and this list far from complete.
For more information on Metal Injection Molding or any of our services just fill out our online information request form and we will answer your question promptly.
You have successfully added from to your part list.

Play MIM- Metal Injection Molding Video on YouTube
---