Custom Fencing Materials
Product Announcement from Conwed Global Netting Solutions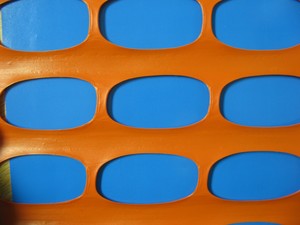 CONWED FENCING MATERIALS
Conwed fence product line offers a broad range of product strengths, weights, colors and roll sizes - ideal for your specific fence application. Choose from our line of traditional flat-film, oval design fence or our selection of diamond fence-designed to imitate the look and performance of metal chain-link fence. All Conwed fence is ultraviolet stabilized for extended outdoor use-with temperature service ranges from -40° to 200° F for most applications.
BENEFITS OF FENCE PRODUCTS
Excellent UV resistance to withstand ultraviolet radiation exposure.
Exceptional strength and durability
Rust and corrosion resistant
Easy to handle
Visible barrier
Versatile
CONWED PRODUCT PORTFOLIO
Besides manufacturing the superior fence products, Conwed manufactures standard extruded, flat, diamond, knitted and oriented netting and also other specialty products such as extruded tubes, co-extrusion, bi-component and elastomeric netting.
NEW TECHNOLOGY & PRODUCT DEVELOPMENT
Our R&D team thrives on exploring unusual, untested, out of the box concepts and we have an open mindset developing new and unexplored applications. So before you assume it can't be done, CHALLENGE US.
http://conwedplastics.com/capabilities/
ABOUT CONWED
With global presence and over 45 years of experience developing performance capabilities for a wide range of industries, Conwed is the leading plastic netting manufacturer in the world.
---