Custom Protective Packaging
Product Announcement from Conwed Global Netting Solutions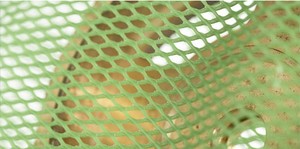 PROTECTIVE PACKAGING
Conwed provides a vast variety of solutions for protection purposes. Our netting is an outstanding alternative to help safeguard, preserve and maintain the integrity of materials used in many different applications.
Conwed netting is available in a range of colors, thicknesses, precut sizes, bulk roll stock, and in LDPE, HDPE, PP, nylon and other high-temperature materials to meet your protective packaging needs.
PROTECTIVE PACKAGING APPLICATIONS
Aquaculture
Poultry
Dairy and Livestock
Automotive parts and components
Tree cultivation
Oil and gas pipeline projects
Produce and meat packaging
Crop preservation
Building and construction
Consumer products
BENEFITS OF PROTECTIVE PACKAGING
Chemical resistant
Breathable
Rust proof
Easy to cut
Reusable/washable
NEW TECHNOLOGY & PRODUCT DEVELOPMENT
Our R&D team thrives on exploring unusual, untested, out of the box concepts and we have an open mindset developing new and unexplored applications. So before you assume it can't be done, CHALLENGE US.
http://conwedplastics.com/capabilities/
ABOUT CONWED
With global presence and over 45 years of experience developing performance capabilities for a wide range of industries, Conwed is the leading plastic netting manufacturer in the world.
---