Discover our Unmatched Prostran® Synthetic Fibers
Product Announcement from Conwed Global Netting Solutions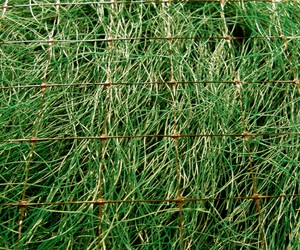 PROSTRAN® SYNTHETIC FIBERS
Conwed manufactures Prostran® polyolefin fibers. They were originally designed and manufactured to provide excellent loft and matrix fill in Turf Reinforcement Mats (TRMs) for permanent erosion control applications.
BENEFITS FOR EROSION CONTROL PRODUCTS
Excellent UV resistance to withstand ultraviolet radiation exposure.
High level of quality with consistent length and diameter.
Provides a more uniform and consistent distribution at high production rates
Superior crimping technology to provide optimum loading and distribution in the TRM matrix.
Comparative product testing showed that Prostran® synthetic fibers had no loss of strength after 1 year and 50% lower loss of strength after 4 years of UV exposure compared to the closest competitive product.
OTHER PROSTRAN® APPLICATIONS
Based on our ability to customize formulations and final characteristics of our Prostran® synthetic fibers, other general applications are just waiting for you to develop them.
Test, analyze and evaluate Prostran® synthetic fibers in your next product development project.
CONWED PRODUCT PORTFOLIO
Besides manufacturing the superior Prostran® synthetic fibers, Conwed manufactures standard extruded, flat, diamond, knitted and oriented netting and also other specialty products such as extruded tubes, co-extrusion, bi-component and elastomeric netting.
NEW TECHNOLOGY & PRODUCT DEVELOPMENT
Our R&D team thrives on exploring unusual, untested, out of the box concepts and we have an open mindset developing new and unexplored applications. So before you assume it can't be done, CHALLENGE US.
http://conwedplastics.com/capabilities/
ABOUT CONWED
With global presence and over 45 years of experience developing performance capabilities for a wide range of industries, Conwed is the leading plastic netting manufacturer in the world.
---