Netting Enhances Woven and Nonwoven Fabrics
Product Announcement from Conwed Global Netting Solutions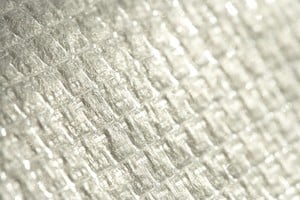 CONWED NETTING AND INDUSTRIAL FABRICS
Industrial Fabrics, woven and nonwoven, natural or synthetic, can benefit from Conwed netting value-added characteristics. Whether it is to reinforce, stretch, reduce or increase fabrics characteristics, our netting offers superior composite capabilities. Save material, improve physical product performance and increase line speed using our unique netting properties.
http://conwedplastics.com/capabilities/lamination.asp
CONWED NETTING IN COMPOSITE FORM
Among the most common processes to incorporate our netting we find:
Extrusion coating/lamination
Lamination

Thermal lamination
Ultrasonic welding
Adhesive lamination

Wet lamination
Dry lamination
Nonwoven Processes

Chemical Bonding
Thermal Bonding
Mechanical Bonding

Needlepunch
Spunlace (hydroentanglement)
CONWED NETTING IN FABRICS FROM DIVERSE INDUSTRIES
Hygiene
Medical
Therapeutic
Cleaning
Automotive
Apparel
Filtration
Home and industrial furnishing
Bedding
Disposable consumer products
Battery separators
NEW TECHNOLOGY & PRODUCT DEVELOPMENT
Our R&D team thrives on exploring unusual, untested, out of the box concepts and we have an open mindset developing new and unexplored applications. So before you assume it can't be done, CHALLENGE US.
http://conwedplastics.com/capabilities/
ABOUT CONWED
With global presence and over 45 years of experience developing performance capabilities for a wide range of industries, Conwed is the leading plastic netting manufacturer in the world.
---