Protect and Reinforce Filtration Media
Product Announcement from Conwed Global Netting Solutions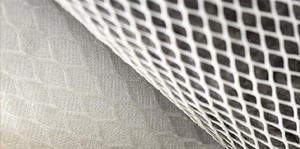 CONWED NETTING IN FILTRATION APPLICATIONS
Filtration Media is the key component in filtration applications. Conwed netting can protect, reinforce, separate and laminate filtration media providing superior performance capabilities.
http://www.conwedplastics.com/markets_filtration.asp
CONWED NETTING FEATURES
Rust-proof / non corrosive
Incinerable
Temperature resistant
Chemically inert
Consistent integral joints
Smooth or rough surfaces
Rigid and flexible configurations
Compatible with other materials
Tailored to specific requirements
CONWED FILTRATION PORTFOLIO
*Rigid Mesh Tubes
Cages, cores, separation and protection elements. Strength and rigidity for core and outer protection in wound and pleated elements.
*Sleeves
Cartridge filtration, protection and containment applications.
Engineered to protect and safeguard filtration media.
Designed to meet temperature and chemical resistance specifications.
*Diamond or Bi-planar Netting
Spacers, drainage and separation applications.
Cross-flowing functionality for drainage and spacing.
Consistent flow allowing proper turbulence to clean membrane media surfaces.
Pleat separation and reinforcement.
*Square or Mono-planar Netting
Separation, protection and reinforcement functionalities.
Pre-filter and pleat support applications.
Reduced bio-fouling and dead spots that concentrate bio-material residue.
*Oriented Netting
Conwed manufactures the leading lightweight oriented netting in the world.
Pleat and media support applications.
Large open areas for fluid flow without the issues of blinding or loading the media.
NEW TECHNOLOGY & PRODUCT DEVELOPMENT
Our R&D team thrives on exploring unusual, untested, out of the box concepts and we have an open mindset developing new and unexplored applications. So before you assume it can't be done, CHALLENGE US.
http://conwedplastics.com/capabilities/
ABOUT CONWED
With global presence and over 45 years of experience developing performance capabilities for a wide range of industries, Conwed is the leading plastic netting manufacturer in the world.
---