ASIC Design Applications
Product Announcement from Custom Silicon Solutions, Inc.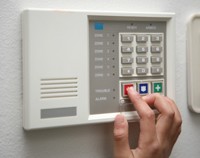 CSS's Engineering Staff has extensive experience in Measurement, Sensor, and Control ASICs for the Industrial, Medical Device, Commercial, Aerospace/Defense and Automotive Markets. Applying their expertise in mixed-signal and EEPROM circuit design to these ASICs has resulted in devices that offer improved performance, lower cost and increased flexibility. Some of their design experience includes:
Industrial ASICs
Remote Read Utility Meters
Custom Microcontroller
Pulse Counter/Elapsed Time Meter
Micro-Power 555 Timer
Thermal Controller
Custom 8 bit Microcontroller
Digital Trim Potentiometer
Medical ASICs
Programmable Hearing Aids
Heart Monitor Implants
Disposable Catheter
Biometric Sensors
Commercial ASICs
Spread Spectrum Controller
Passive IR Motion Detector
Audio/Video Controller
Disk Drive Accelerometer
RFID Tag
Aerospace/Defense ASICs
Phased Array Radar Controller
HV 10-bit DAC
Automotive ASICs
Electric Odometers
Key-Lock Tag System
Engine Monitor & Warning Light Controller
VF Display Drivers
LCD Display Drivers
You have successfully added from to your part list.
---