CyPower's LED power supplies
Product Announcement from CyPower, LLC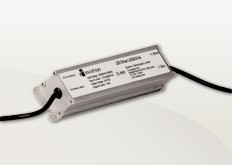 Indoor-Outdoor LED lighting technology is becoming increasing popular due to long life and extremely high energy-efficiency, but these benefits are nullified without an energy-efficient LED power supply. CyPower's LED power supplies are ideal for all types of environmental LED lighting applications. The result is a dramatic indoor or outdoor LED lighting product that is not cost-prohibitive to maintain.

Our LED lighting drivers are off-the-shelf, ready-to-use, complete solutions which save you valuable time from designing and building your own LED Driver. Common applications include display lighting, theatrical or stage lighting, outdoor coverage lighting, dynamic moving signs, and many other indoor and outdoor lighting needs.

CyPower carries AC/DC and DC/DC LED power supplies. Our LED power supply manufacturers include TDK-Lambda, Astec/Emerson, Phihong, and Excelsys. Browse the LED power supply category for a full list of available parts.


---