Vorwerk Vacuum Cleaner
Product Announcement from DEPRAG, Inc.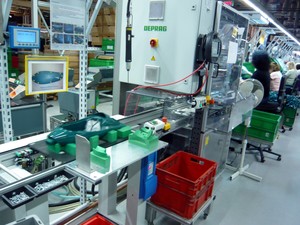 Nagging sneezing and coughing after getting up in the morning, teary eyes, running nose or headaches can be an indication of an allergy to the droppings of house dust mites. According to experts, about 3.5 million people in Germany suffer from this form of allergy. With a portion of 25%, this allergy occupies rank two on the list of allergic respiratory diseases, close on the heels of hay fever. The house dust mite, who is inevitably found in every household, is the main instigator. It thrives in the humid, warm climate of rooms and therefore feels especially at home in mattresses, bed linen, carpets and upholstery. But it is not the mites themselves that cause illness, but their droppings, which disintegrate into smallest particles, which are raised into the ambient air and then end up in the inhaled air.
---