Product Announcement from DFT Inc.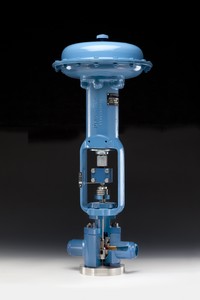 Severe Service Control Valves
The HI-100 product line from DFT, Inc. features a unique in-line, through-ported, venturi nozzle design which was developed specifically for severe service applications. The HI-100 provides smooth control when throttling and can be used for on/off applications as well.
The Straight-thru design solves your performance problems with its ability to smooth flow and provides precise linear control with a 200:1 turndown ratio. In-line repairability lowers your cost of maintenance and a long service life lowers your cost of ownership.
The HI-100 handles high pressure drops in liquids, gases and steam. The in-line porting manages wet steam, dirty fluids, abrasives and slurries effectively.
Key design features to remember:
Straight-thru design
¼" to 8" *
ANSI 150 to 4500 and special High Pressure
Carbon Steel, Alloy Steel Stainless and High Alloys
Weld End , Flanged, or Custom End Prep
Linear Characteristic
Temperatures: -425° F to 1900° F
In-line Repair
Quick Change Trim
Top or Bottom Entry
Low Operating Thrust
Manual, Pneumatic, Electric or Hydraulic Actuation
* Larger sizes consult factory.
DFT Incorporated - The "Check Valve Doctor" and the Control Valve Problem Solver
Click here for additional product information including specifications, our data sheet and access to our complete control valve catalog.
You have successfully added from to your part list.
---