DMR Maintenance Kits
Product Announcement from Daemar Inc.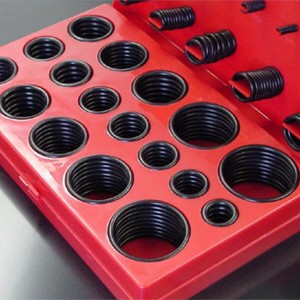 As a value added benefit Daemar's Packaging and Branding Group designs and assembles kits for customer specific requirements such as MRO applications. These kits are branded with labels that include our customers logos, part numbers and bar codes and packaged to provide easy access and the convenience of portablility. Kits are effective tools for reducing costs for maintenance and assembly staff by eliminating the guess work in part selection and saving time in part sorting.
Additionally, Standard Kits are available for O-Rings, Quad-Rings, Retaining Rings, Keystock, Shimstock, and Woodruff Keys as well as the Daemar Pack Program for O-Rings and Retaining Rings.
---