Valve Solutions for Water Treatment & Distribution
Product Announcement from DeZURIK, APCO, HILTON and Willamette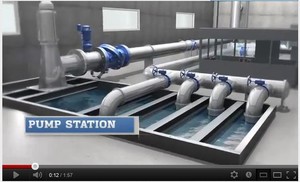 Take a video tour of a Pump Station & see the numerous applications and functions of DeZurik Apco Willamette valves. We deliver effective solutions to the water treatment and distribution and wastewater treatment industries
SCROLL DOWN TO SEE THE VIDEO
We design and manufacturer more valves for the markets we serve than anyone else. High Performance Butterfly Valves. AWWA Butterfly Valves. Eccentric Plug Valves. V-Port Ball Valves. Rotary Control Valves. Knife Gate Valves. Check Valves. Air Release Valves. AWWA Ball Valves. Cone Valves.
And the innovation continues.
Use the links on the left to visit our website - or e mail us, we welcome your inquiries
You have successfully added from to your part list.
You need Flash player 8+ and JavaScript enabled to view the Valve Solutions for Water Treatment & Distribution video.
Get the Latest Flash player.
---