Deltrol Controls Standard Solenoids
Product Announcement from Deltrol Controls/Division of Deltrol Corp.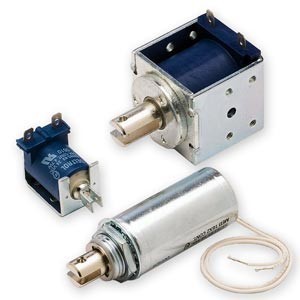 Deltrol Controls Solenoids
Deltrol Controls offers one of the most extensive lines of standard solenoids, including DC solenoids, AC solenoids, and magnetic latching solenoids. We pioneered the encapsulated coil and are proud to offer it on many of our AC solenoids as well as our DC solenoids. Many of our solenoids are UL certified as a component, or utilize UL certified insulation systems.
In addition to our standard products, we offer innovative custom design solutions for your solenoids. We can provide simple modifications to standard products, or design an entirely new solenoid specific for your application.
Our solenoids are being successfully used in a wide variety of applications. Some of the more common applications include: Appliances, Generators, Printing Equipment, HVAC, Security, Beverage Dispensing Equipment, Commercial Laundry Equipment, Medical Equipment, Small Engines, Electric Door Locks, Motorcycle Aftermarket, Valves, Gaming Equipment, Office Equipment, and Vending Equipment.
Click Here for More Information on Solenoids
Contact Deltrol Controls for further information or to receive a sample for evaluation.
Click here to see other featured products from Deltrol Controls
---