Steam Joints and Siphon Systems
Product Announcement from Deublin Co.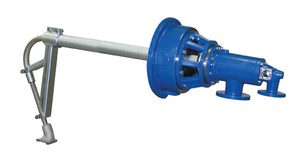 Deublin is the world's largest manufacturer of Rotating Unions. These precision engineered products are used in an almost endless variety of applications.
In 1985 Deublin introduced a new technology for condensate removal from paper machine dryers. For the first time, a Stationary Siphon System had been designed and successfully applied to high-speed paper making.
Deublin has pioneered the application of Stationary Siphons on high-speed machines. Today, there are over 15,000 successful installations and Deublin has become the system of choice with many of world's most productive and efficient papermakers.
The Deublin FSU/Deltasint Stationary Siphon provides the following advantages:
Reduction of differential pressure
Reduction of blow through steam
Elimination of dryer flooding
No moving parts
Rigid mechanical mounting
Hydro-planing Siphon pick-up Shoe design
For a complete catalog featuring the FSU/Delatasint Stationary System and for the complete range of products for all other Paper Industry applications.

Play Steam Joints and Siphon Systems Video
---