TE's Solar and Wind Energy Solutions, at Digi-Key
Product Announcement from Digi-Key Electronics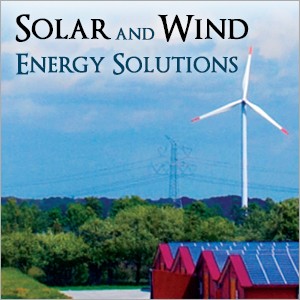 TE Connectivity can help you to become a leading force in the fast-growing and ever-changing alternative energy markets
With approximately 7,000 engineers deployed globally and superior technical solutions that are specific to the Solar and Wind industries, TE Connectivity (formerly Tyco Electronics) is ready and able to help you tackle your toughest challenges. For 50-plus years, TE Connectivity has worked with industry leaders to lower their costs, increase their reliability, and develop custom, state-of-the-art solutions that have helped propel them to the leading edge in energy markets. Let us do the same for you.
TE Connectivity's focus on alternative energy gives you access to a wide selection of standard and semi-custom solutions, including : connectors, fiber optics, sensors, relays, switches and filters, wire and cable, identification and tooling.
TE Connectivity is a leading manufacturer of electronic components and solutions for alternative energy. Their growing presence in the photovoltaic industry is backed by our innovative, extensive, and high quality products to meet your individual needs.
---