Dow Polyurethanes Gears Up for Next Growth Phase
Product Announcement from Dow Polyurethanes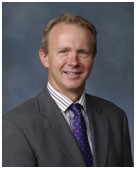 The Dow Chemical Company (NYSE: DOW) has made significant strategic moves over the past six months, strengthening its long-term commitment and investments in its Polyurethane business, while enhancing the competitiveness of its already strong asset foundation.
These strategic moves are ultimately designed to catapult the franchise in a continued growth trajectory within the next three to five years. Leading this next critical phase, Dow has appointed a proven business leader with a technology-rich background and experience running integrated businesses. With a new world-scale manufacturing complex in Saudi Arabia planned to come online in 2016 and a new global vice president, Dow Polyurethanes, a business unit of Dow, is investing in the assets and expertise that will position its customers for growth.
Mark Bassett, Ph. D., was recently named global vice president for Dow Polyurethanes. As global vice president, Bassett will be responsible for business strategy, profit and loss, as well as innovation and growth. Prior to this role, Bassett was the global vice president for Dow Oxygenated Solvents. He began his career with Dow in 1989 when he joined Union Carbide Corporation, a wholly owned subsidiary of The Dow Chemical Company, in the Reaction Engineering Skill Center.

"Mark has held leadership positions in a variety of Dow businesses and has a stellar track record for maximizing business potential," said Torsten Kraef, president of Dow Thermosets. "I am confident our customers will benefit from Mark's business strategy expertise as we celebrate 75 years of polyurethane innovation and look forward to expand our franchise."
Announced in July 2011, the joint venture between Dow and the Saudi Arabian Oil Company (Saudi Aramco), known as Sadara Chemical Company, will be the largest integrated chemical complex site ever built in the world at one time with over 3 million metric tons of capacity. The site will bring Dow's technology-differentiated polyurethane solutions to customers in emerging geographies such as China, the Middle East, Eastern Europe and Africa.
"With Sadara, Dow is investing in market-focused, customer-centric technologies and process optimization," said Mark Bassett, the new global vice president for Dow Polyurethanes. "Sadara allows us to offer our customers advanced technologies, supply capabilities and resources to grow with their customers' demand."
Sadara is just one of the more recent examples of the Company's strategic growth footprint, where Dow has plans to offer a broad portfolio of propylene glycol (PG), polyether polyol and isocyanate products by 2016. Other continued investments in propylene oxide, PG and polyurethanes have resulted in successfully co-operating a hydrogen peroxide to propylene oxide (HPPO) plant in Antwerp since 2009, a new HPPO plant in Thailand in 2011 and plans for a new PG plant in Thailand to start up in the next 12 months. These investments continue to build on Dow's already strong polyurethane asset base.
Dow Polyurethanes is proud to have been a part of the 75 years of polyurethane chemistry history and continues to develop innovative solutions that help keep our customers a step ahead of ever-changing industry requirements. Dow is committed to serving customers as the leading producer of propylene oxide, propylene glycol and polyether polyols with a 60+ year legacy in polyurethane chemistry, backward integration to raw materials, innovation, and process and product stewardship expertise.
About Dow Polyurethanes
Dow is the world's largest producer of propylene oxide (PO), propylene glycol (PG), and polyether polyols, and is a leading producer of quality aromatic isocyanates, such as MDI. Dow's polyurethane products enhance a broad range of applications including construction, automotive, furniture, bedding, appliance, decorative molding, athletic equipment and more. The business provides key ingredients, systems and solutions for rigid, semi-rigid and flexible foams, adhesives, sealants, coatings, elastomers and binders. PASCAL™ Technology exemplifies Dow's ongoing initiative to lead the industry in providing high-performance products that meet critical consumer needs. For more information, visit www.dowpolyurethanes.com, www.dowpg.com, www.dowpo.com and www.dowpascal.com.
You have successfully added from to your part list.
---