Product Announcement from Dow Polyurethanes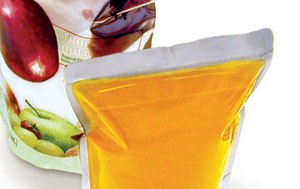 Dow Polyurethanes recently launched ECHELON™ MU 290 Specialty Isocyanate, an MDI-based solution for adhesives, sealants, elastomers and coatings applications. ECHELON MU 290 Isocyanate offers a number of benefits including improved clarity and greater handling and storage flexibility.
"By expanding our ECHELON Prepolymer family with this new product, Dow is demonstrating its commitment to bringing new and differentiated materials for use in adhesives, sealants, coatings and elastomers," says Janet English, Dow Polyurethanes' global marketing manager for adhesives, sealants, and elastomers.
ECHELON MU 290 Specialty Isocyanate features innovative chemistry, improved shelf life, and reduced emissions compared to conventional Dow products. ECHELON MU 290 Isocyanate also offers good compatibility for mixing and improved clarity for the creation of products with lighter color requirements. ECHELON MU 290 Isocyanate can be used for the production of quasi and full prepolymers, and also for two-component urethane coatings, adhesives, sealants and solid and microcellular elastomers.
From a material handling and usage standpoint, ECHELON MU 290 Isocyanate is a liquid product offering improved shelf life and low temperature flexibility, allowing it to be stored more economically and conveniently at room temperature than pure MDI. Its low temperature storage stability alleviates concerns associated with the crystallization of pure MDI during shipping and handling.
You have successfully added from to your part list.
---