Product Announcement from Dow Polyurethanes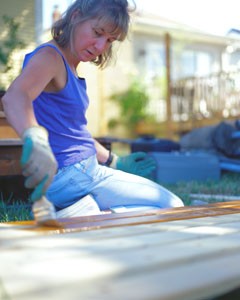 Choose the Product That's Right for You
Dow offers a number of basic and high-performance polyols and isocyanates, including TDIs and MDIs for a wide variety of applications, including adhesives, appliances, building and construction, coatings, elastomers, furniture and bedding, packaging and sealants.
Polyether Diols and Triols
When these polyols are used to make prepolymers, they create the benefit of enhanced prepolymer stability for one- or two- component coatings, adhesives, and sealants, as well as consistent processing. The variety of functionalities, hydroxyltermination, and molecular weights allows for adjustment of curing time and mechanical properties of the end product.
Amine-Initiated Polyols
This line of polyols offers fast curing properties, potential for reduced catalyst loadings, and versatility in usage for applications such as rigid castings or rigid adhesives.
High-Functionality Polyols
This line of products offers benefits attainable from a wide variety of functionalities, molecular weights and viscosities that allow the user to adjust processing conditions, to obtain a broad range of mechanical properties and to use in electrical cast elastomers.
Hydrophobic Polyols
Hydrophobic polyols offer a superior combination of hydrophobicity, performance and processability when compared with polyols of similar hydrophobic character. They help to meet more stringent requirements in a variety of high-end applications for adhesives, sealants, elastomers, roof coatings and electronic potting. They contribute to an improvement in moisture vapor transmission resistance, while maintaining tensile strength, tear strength, flexibility and UV resistance. A very low Tg enables use over a broad temperature range.
Low-Monol Polyols
Low-monol polyols have nearly true diol functionality over a broad range of molecular weights, enabling the end user to achieve excellent mechanical properties. They are characterized by excellent consistency in reactivity due to precise control of functionality, OH content, water content and basicity.
The Polyols Selection Guide for CASE Applications offers an easy-to-use tool for comparing product features and benefits. Use it to help you select the option that is best for your application. Or talk to your Dow representative about your needs, and together, we can develop a solution that will ensure optimal product performance at the right price.
You have successfully added from to your part list.
---