ONLINE Bachelor in Computing & Security Technology
Service Detail from Drexel University Online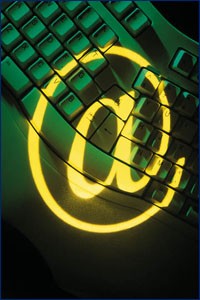 The CST program emphasizes practical hands-on education and provides fundamental concepts that are supplemented by laboratory experience. It is designed for individuals who are currently employed in the field of information technology and who are seeking a career change or personal enrichment; or working adults who have already earned an associate's degree or completed approximately two years of college work.
If you have completed certifications such as A+, Oracle 9i DBA, Windows 2000, CCNA and more, you may be closer to a degree than you think! Earn credit towards your Bachelor's for your IT certifications. Click here to see how certifications equate to Drexel University credits. Courses within the program also help prepare you for additional certifications, offering the potential for career and salary growth.
Features and Benefits:
Quality: Drexel University is ranked as One of America's Best Colleges by US News & World Report and is accredited by the Middle States Association of Colleges and Secondary Schools. Add the Drexel name to your resume.
Flexible: Offers you a flexible, online degree program that fits into your busy work and personal schedule.
Affordable: Special tuition rates for alumni of community college partners and employees or members of partnering corporations or organizations.
Attainable: Transfer in up to 120 quarter credits from appropriate previous college and certifications.
This program addresses the trends in today's IT industry, a movement away from specialist to the generalist, by offering courses that focus on the skills and knowledge necessary to maintain and manage existing infrastructure, supervise multiple IT tasks and make an immediate contribution to the workplace.
The full degree program is 185 quarter credits (equivalent to 124 semester credits). Breaking the year's academic work into shorter modules of 10 weeks each helps you stay focused and on track. It also adds convenience; you can take a term off during a busy period at work without losing momentum towards completion of your degree. And since you can earn credit for prior studies, this degree is ideal to transfer into from other programs you may currently attend.
---