ONLINE Master of Science in Computer Science
Service Detail from Drexel University Online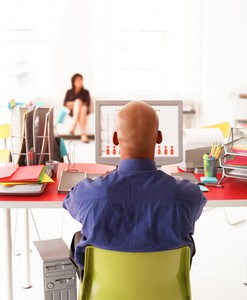 The Master of Science in Computer Science offers students career-oriented course work that places equal emphasis on theory and practice to prepare students for work on the cutting edge of technology. The program furnishes students with an in-depth understanding of core and advanced topics in computer science and teaches students how to use the latest tools to represent, model and solve real world problems.
The program is offered by the Department of Computer Science, where faculty interests and expertise include: applied algorithms and data structures, artificial intelligence and intelligent systems, cognitive modeling, computer graphics, computer science education, computer vision, distributed systems, high performance computing, human-computer interaction, networking and security, scientific computation, and software engineering.
Features and benefits:
Rigorous study in Computer Science courses with courses covering topics that are essential for today's practicing professional.
Taught by experienced faculty who are also successful professionals in the field and are regularly recognized internationally, nationally, and within the institution for their professional achievements and scholarly work.
Precore courses included in on-line offerings. These courses allow those with some background in computer science to make the transition to the graduate CS curriculum.
Highly interactive e-learning method designed to challenge and engage students, while remaining convenient for working professionals.
Electives may be chosen from courses in Engineering Management, Information Science and Technology, and other Drexel departments with on-line graduate offerings.
This online program draws on the diverse expertise of distinguished Drexel University faculty. In its eLearning format, the program continues Drexel University's tradition of leadership and excellence in educating engineers for successful careers since 1891.
Graduates of the program have found their degrees to be highly valued credentials. Many have advanced as senior managers and executives or became successful entrepreneurs in the field.
The program consists of 45 credits (15 graduate courses) and is organized in 10-week quarters. Breaking the year's academic work into shorter modules of 10 weeks each helps you stay focused and on track. It also adds convenience; you can take a term off during a busy period at work without losing momentum toward degree completion.
---