Miniature Track Rollers, Cam Followers & Pulleys
Product Announcement from Dynaroll Corporation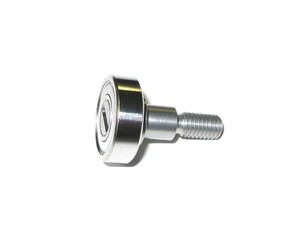 Dynaroll, one of the world's largest independent suppliers of miniature bearings to the automotive, medical, aerospace and other high-precision industries, is delighted to introduce our miniature pulleys, press-in pin bearings, track rolllers, crown rollers and cam followers for all your guide assembly and linear motion control needs.
Applications
Any linear motion applications involving guide rails, tracks or drive belts (pulleys).
Benefits
Dynaroll offers a complete miniature size range made to precise tolerances, in a variety of materials and configurations. Our products contain high performance stainless steel ball bearings.
Click on the link on this page to visit Dynaroll's website, request a quote below, or for additional information send us an e-mail. We welcome your inquiries
---