Product Announcement from ECON Technologies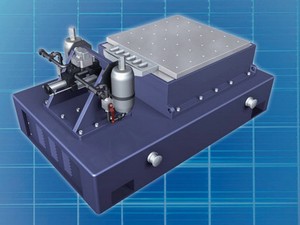 Servo-dynamic Vibration Test System adopts controllable electro-hydraulic servo valve and drives actuator device to-and-fro vibration by adjusting hydraulic power units. When the amplified input control signal excites servo-valve, the valve presses hydraulic power units to the cylinder with proportional to input signals and then drives the piston along with table move. Besides, the system can generate larger force and displacement and also provide larger excitation forceat low frequencies.
As low as to 0.1Hz frequency and up to ±100mm displacement;
Completely digital control guarantees the stability, reliability and accuracy of the system, and also effectively improves the non-linear adjustment and control performance.
Adopt digital three-parameter control can realize high-precision servo control and reduce waveform distortion.
Vibration testing includes sine, random, seismic simulation, classical shock and road simulation and etc.
Based on Windows graphic application software, easy-to-use.
Multi-level checks settings and alarm device ensure the safety of test personnel, test objects and shaker equipment.
You have successfully added from to your part list.
---