Salt, Fog, and Spray Testing
Service Detail from E-Labs, Inc.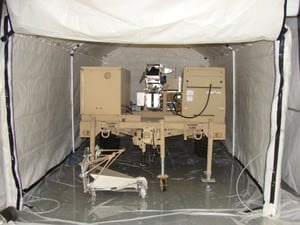 Accelerated corrosion atmospheres for salt spray testing can be applied to items as large as 16ft by 15ft by 15ft.
At E-Labs, we have portable chambers that can be configured to a multitude of shapes and sizes to meet all our customers' needs.
---