Product Announcement from ESI Motion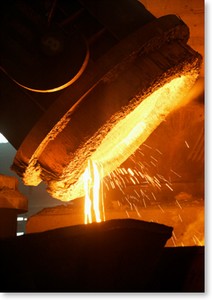 ESI's motor controllers have a high accuracy encoder, resolver and sensorless feedback. Sealed to IP67 for outdoor applications, they operate in indoor/outdoor operating environment (-40°C to 71°C standard, -52°C to 225°C custom). Along with high efficiency, high performance and high power factor, they have a wide product range (1kW -80kW) and have a flexible configuration for BLAC induction and brushed motors.
Application include:
Antenna Stabilization
High efficience pumps & fans
Extreme environment applications
High bandwidth response applications
Forklift traction systems
Industrial refrigeration
High vibration environments
ESI Motion is a global leader in high performance servo drive technology for extreme environments. We design and manufacture rugged, high performance motor control products for military and specialized industrial applications including:
Servo Drives
Control Systems
Energy Recovery Systems
Stabilization & Actuator Systems
Power Conversion
System-level Integration
Rapid Prototyping
ESI Quality Practices:
The ESI team is committed to delivering quality product and services to our customers. We closely collaborate with our employees, suppliers, partners, and customers through open communication to foster mutually beneficial relationships and quality solutions. ESI's quality policy is "do it right the first time". Our quality program is rooted in Six Sigma and Total Quality Management philosophies, and promotes:
Keeping company processes and products focused on the customer
Driving to zero defects
Designing quality into company products and processes
Instilling the understanding that improving quality pays for itself
Belief that the simplest design is usually the best
Driving continuous improvement
ESI employs team-minded professionals with experience in quality systems and standard industry practices. ESI's Operations management is certified in Project Management (PMP) and Six Sigma, with over 12 years of experience in implementing strict quality processes and process improvements in plants throughout the US and Canada.
ESI strictly adheres to our Quality Manual of documented Standard Operating Procedures (SOPs). SOPs ensure a high degree of control over our internal systems with procedures for conducting activities including design control, part numbering, procurement, quality planning, data archiving, change orders, test equipment inspection, and supplier approval. ESI conducts regular internal audits and has participated in audits by external companies.
ESI, headquartered in Simi Valley, CA, is a global leader in cutting-edge servo controller technology for extreme environments. We design and manufacture rugged, high performance motor control products for military and specialized industrial applications.
ESI management blends together cutting-edge technology with world-class best practices and execution. With years of industry experience, the management team formed ESI in 2004 to focus exclusively on next generation rugged motor controllers.
The ESI team is committed to working in collaboration with our partners and stakeholders to deliver the highest-quality products for our customers. ESI follows strict quality management and documentation processes, six sigma process improvement methodology, and industry standard project management practices. These practices along with ESI's highly specialized technology allow us to consistently deliver on-time, high-quality products that exceed customer expectations.
You have successfully added from to your part list.
---