Product Announcement from Eastern Instruments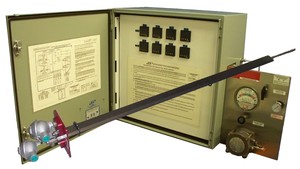 The Heat Is On!
The Integral Heated Pitot is an insertion style pitot that provides an accurate Differential Pressure Output, even when utilized in environments that are prone to moisture and freezing temperatures. The VAP3® Integral Heated Pitot can be installed for clean-air or for particulate-laden applications where accurate air flow measurement is essential. The Integral Heated Pitot retains the accuracy of our original VAP3® Pitots by providing the same accurate differential pressure output, but includes an integral heating element within the pitot, in order to minimize the effects of extremely cold temperatures on the accuracy and control of your process.
Where can the VAP3® Integral Heated Pitot Be Utilized?
The Integral Heat Pitot can be utilized anywhere the original VAP3® Pitots can be utilized and is an excellent choice for installation in areas where ice build-up is present, such as in the areas surrounding cooling towers, or in areas prone to freezing rain.
For more information on the original VAP3® Pitot, please click on this link.
You have successfully added from to your part list.
---