Battery Power Trusted for Medical Devices
Product Announcement from Electrochem Solutions, Inc.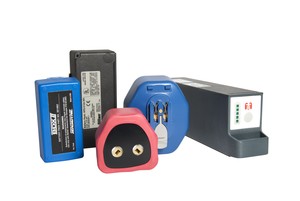 Major medical device OEMs trust Electrochem's precise power solutions to improve lives and lead healthcare to new frontiers. We are powering tomorrow's external medical device marketplace, including automated external defibrillators, infusion pumps, orthopedic drills, organ care systems, and more with our array of battery chemistries, including lithium, nickel, lead acid, as seen here.
Our history in the medical field spans over decades, since 1962 when Wilson Greatbatch, the founder of Greatbatch, Inc. (NYSE: GB), Electrochem's parent company, invented the world's first lithium cell for the implantable pacemaker. Today, Electrochem, as part of the Greatbatch family of brands, is uniquely positioned to serve your medical device power needs.Our heritage in critical power sources provides an in-depth understanding of battery chemistries, including the manufacturing of our own primary lithium cells in our state-of-the-art facility, designed with flexibility for increased capacity to expand and grow with you.
Electrochem understands our customers' need for security in their partners. Our emphasis on superior supply chain management includes dedication to quality through ISO processes and procedures and strength as a part of the Greatbatch family. We take a consultative approach to your solution, and we'll work hand-in-hand on the design of your next device, ensuring a battery that meets your voltage, capacity, size, and temperature while exceeding your expectations.
Learn more about Electrochem's customized battery solutions at www.ElectrochemMedical.com or contact us today.
---