Battery Solutions for Critical Communications
Product Announcement from Electrochem Solutions, Inc.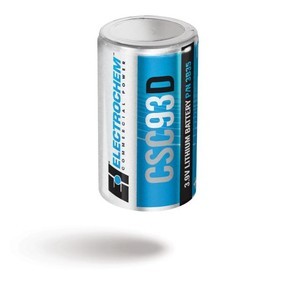 The Armed Forces must utilize power in their equipment that can be trusted to work the first time, every time. When the previously used battery failed in the field, the Navy turned to Electrochem battery solutions, well-known for their reliability, durability, and long life, to ensure the proper functioning of the radio at all times.
With the assistance of the radio manufacturer, Electrochem determined that the old vendor cells had leaked due to discharging at a low voltage. The prior configuration of two cells in series has meant that if one cell died and the other was still functioning, the current forced through the dead cell could cause it to leak or heat, possibly leading to a damaging failure in the field at a critical time.
Electrochem developed a new cell termination for the application to prevent leakage due to discharging at a low voltage. Using the popular High Rate Lithium CSC93 "D" size, Electrochem custom configured the cell with a shunt diode to provide an alternative path for current if one of the two cells failed.
This solution allows for radio users to safely run the radio with the two cells through their end of life, and ensures it will work during the most critical times, in emergency situations when the crewman needs it most. With dozens of National Stock Numbers assigned, Eectrochem cells are the trusted option in military applications, when the cost of failure far outweighs the cost of a battery.
Learn more about Electrochem's rechargeable and non-rechargeable customized battery solutions by contacting us today.
You have successfully added from to your part list.
---