Battery Solutions for Harsh Environment Missions
Product Announcement from Electrochem Solutions, Inc.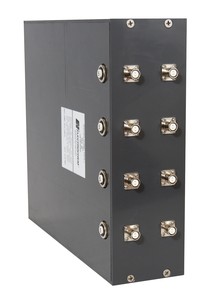 The US Military's operations are dependent on vital power for their harsh environment missions. In one example pictured here, Electrochem's ruggedized non-rechargeable battery pack delivers performance when subjected to extreme conditions in desert and mountain terrains. This is just one of the many unique designs Electrochem has created for our customers' critical battery power needs that highlight our diverse range of capabilities spanning many battery chemistries, including lithium, nickel, lead acid, and more.
From underground sensors to handheld radios to unmanned vehicles, Electrochem's expertise and experience in engineering design has ensured the most power is packed into the customer's specified form factor. Our focus is designing solutions as unique as our customers' requirements. With expertise in chemical, mechanical, electrical and design engineering, Electrochem's end-to-end consultative approach ensures the right solution for the customer's business.

Electrochem understands our Military customers' need for security in their partners. Our emphasis on superior supply chain management, dedication to quality through ISO processes and procedures, and strength as a part of the Greatbatch family is your peace of mind. Electrochem's approach is designing solutions for long term top mission performance.
Proven in the military market...review our list of National Stock Numbers (NSNs)
Choose from an array of battery chemistries...learn more about our technologies.
---