Rechargeable Battery Solutions for Communications
Product Announcement from Electrochem Solutions, Inc.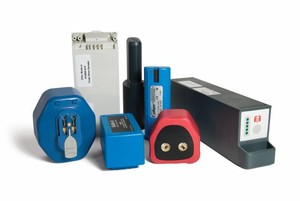 Electrochem has been chosen by Thales Communications Inc. to supply battery packs for its AN/PRC-148 military radios. The ruggedized AN/PRC-148 is one of the most widely-used hand held communication systems utilized in a broad range of combat environments.
Trusted by companies whose products depend on reliable, durable battery power, Electrochem is proven in the military market by our list of approved NSNs. In just one example of the many applications of Electrochem's rechargeable and non-rechargeable battery solutions including lithium, nickel, lead acid and more, the battery pack manufactured for the AN/PRC-148 consists of lithium-ion cells and is custom designed to help ensure the device's operation in critical situations.
As a manufacturer of our own primary lithium cells, Electrochem's has in-depth experience in and understanding of battery chemistries. The manufacturing of cells and battery packs at our state-of-the-state facility in Massachusetts focuses on flexibility and lean operations, to ensure we're meeting and exceeding our customers' needs.
If you next project requires critical power where failure is simply not an option, Electrochem's team of engineering experts can ensure your product is empowered by the right battery design, no matter what market your products serve. Allows us to devise the exact unique battery configuration for your requirements.
Contact us today for your next battery design.
---