Product Pack Out Solutions
Product Announcement from Electronic Solutions Company, Inc.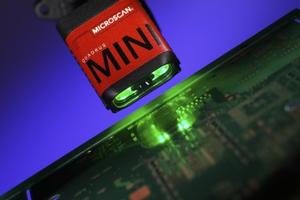 After the first part number is scanned, it then prepares the shipment for that part number and it automatically knows how many go into a carton. Subsequent parts must be scanned as they are packed. The scanned part numbers are compared to the first part number scanned. Serial numbers can be scanned as well to prevent the same part from being scanned. Errors are denoted on the PC screen. Errors and all scans are recorded to a log file for accountability. After the last correct part is scanned, a shipping label is automatically generated. This application can use any fixed or hand held bar code reader that's capable of reading the desired bar codes. Our flexible software allows for multiple readers to be connected at once to handle part and bar code variances. Part number files can be updated by the customer to make changes easy and manageable. Dynamic On demand label printing eliminates batch printing and adds another layer of traceability to your outgoing product. Date and time stamping on the label and to the log file for improved traceability.
Features
- Prevent Mixed Parts
- Track Serial Numbers
- Check for Duplicate Serial Numbers
- Easy Update Valid Part Number File
- Flexible label formats
- No More Batch Label Printing
- No Label until the carton is complete
You have successfully added from to your part list.
---