StockRoom Inventory Program
Product Announcement from Electronic Solutions Company, Inc.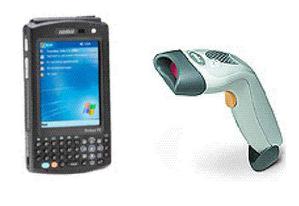 Inventory software provides an efficient and cost-effective method for tracking consumable inventory with mobile computers and barcodes. As a perpetual inventory system, Stockroom controls the receipt and issuance of consumable goods into inventory, allowing you to determine the quantity on hand. In addition, the software automates routine physical inventories so you can easily take and reconcile physical counts with book inventory.
Features & Benefits of StockRoom Inventory
Written in Access 2003 and includes source code for the workstation application.
Users can create custom reports, forms, and queries with Access 2003.

Serial number, lot tracking, expiration dates.
Important in electronics, pharmaceuticals, laboratories, and others.

Bar code printing software included.
Print item, location, and custom bar code labels
All software fields are user-definable
There is almost no limit as to how you can describe and track items.

Handheld portable scanner support.
Point and scan to issue, receive, and conduct an inventory.
Portable time and date stamp.
Know exactly when an item was issued, received, moved, inventoried, or added.
When you receive consumable inventory, you can simply scan its barcode to receive into the system and increase book inventory levels. When you issue inventory to departments or persons, scan again to reduce the inventory level. Stockroom collects data and provides comprehensive reports about item location, recipient, serial numbers, lot expiration dates, and more.
Inventory software supports many companies who need a stand alone receipt and issue inventory control system. Any company that wants to track items within their four walls can use StockRoom Inventory.
Easy Return On Investment (ROI)
Reduce or Eliminate:
Downtime due to no parts
Next Day freight charges
Extra Parts Inventory on hand(lost)
Inventory Shrinkage
$3,750 - What you get:
Stock Room Inventory Database
Basic onsite installation and Training
Corded bar code reader w/PC Interface
Dell XP desktop
Options
Desktop bar code label printer w/1000 labels- $550
Cordless Batch Reader - $995
Features & Benefits of StockRoom Inventory
Maintains a complete history of an item's lifecycle.
See who is using what, giving information you need to make informed and sensible business decisions..

Look-up tables
Helps to maintain consistent data and data integrity.
19 pre-loaded reports
Gives you meaningful information so that you can make informed decisions

Exception reporting
Find out what is missing. Helps to identify shrinkage and maintain an accurate inventory
Reconciliation
Lets you pre-check all of the data prior to updating the main database, ensuring data integrity.

Security levels
User names and passwords allow you to restrict a user to "view only" access, or five other levels of access.

Network Support
Lets you deploy the database on a server and access it remotely from a LAN.

You have successfully added from to your part list.
---