Edco CAT6-POE Series
Product Announcement from ASCO Power Technologies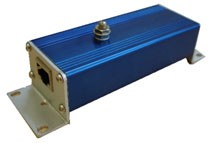 The Edco CAT6-POE Series is designed to work on Category 6 Power-Over-Ethernet transmission line applications and is ideal for protecting expensive computer and video equipment from damaging surges and transients.
Transmission lines provide easy access for transients to enter a facility putting vital equipment at risk. The Edco CAT6-POE-I is available with an isolated ground to be used at the equipment end in order to prevent circulating ground currents.
Up to four Edco CAT6-POEs can be installed using optional Edco C6-MP4 mounting bracket.
---