Highly Advanced Surge Protection Devices
Product Announcement from Energy Control Systems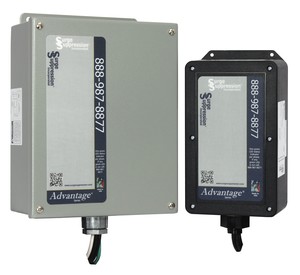 Protect your critical, vital electronic systems with the most advanced suppression technology available today. Do not take chances with your electronic systems, regardless of if you are in a lightning zone or not. Voltage surges and transients occur 24/7/365 internally and externally. Recent reports indicate that damages suffered in 2008 from lightning and related surges will exceed $1 billion dollars.
You demand the best and that is surge suppression from Surge Suppression Incorporated. The CDLA unit is a 180 kA peak surge current device that combines our patented board level current fusing, component level thermal fusing and industry leading Frequency Attenuation Network® technology to provide front line protection for all your electrical and electronic equipment.
Our commitment to the industry is found in providing a true discrete component protection for every mode, as recommended in IEEE 1100-2005. We back all of this with a no hassle 25 year FREE replacement warranty.
Further, as of October 2008, Surge Suppression Incorporated has been certified under CSA's Supervised Manufacturing Testing for Certification program (SMTC). Under these programs we are certified to conduct testing to ANSI/UL 1449:2006.
As of this release - Surge Suppression Incorporated is the only TVSS manufacturing concern to have received the Frost & Sullivan Award for Customer Value Enhancement in the power quality industry (2004 and 2006).
For additional information visit our website … www.ssiwest.com
---