Strong-bonding and Chemical Resistant Compounds
Product Announcement from Epoxies Etc...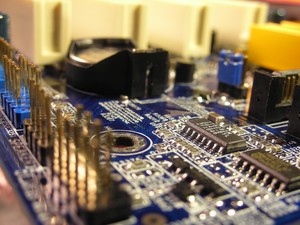 Epoxies, Etc has developed new chemical resistant epoxies. 20-3004 LV & HV are two component chemical resistance epoxy systems. They were developed for potting, coating, and adhesive applications requiring superior chemical resistance. They exhibit outstanding bonds to a variety of substrates. 20-3004 LV is a low viscosity self leveling system. 20-3004 HV is a high viscosity non-sag version.
FEATURES:
Excellent chemical resistance
Excellent water resistance
Excellent adhesion to metals & plastics
DOT noncorrosive
CHEMICAL RESISTANT DATA FOR 20-3004 LV & HV, % WEIGHT GAIN
28 days % Weight Gain
Deionized water: 1.55
Methanol: 9.38
Ethanol: 6.92
Toluene: 2.26
Xylene: 0.20
Butyl Cellosolve: 2.41
Methyl Ethyl Ketone (MEK): Destroyed after 28 days
10% Lactic Acid: 2.99
10% Acetic Acid: 5.64
70% Sulfuric Acid: 0.36
50% Sodium Hydroxide: -0.09
10% Sodium Hypochlorite: 1.16
1, 1, 1 Trichloroethane: 0.64
Samples cured for 7 days @ 25ºC before testing.
From our web site, www.epoxies.com samples of the 20-3004 LV & HV may be requested.
You have successfully added from to your part list.
---