Touch Screen Integration
Product Announcement from Esterline Interface Technologies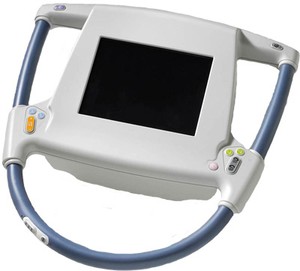 TOUCH SCREENS
Touch screens are often used as an alternative—or in addition to—more traditional human-machine interface technologies, such as a membrane switch or keyboard. The use of a touch screen allows the keypad to be reconfigured as desired to suit the application. Because of their intuitive nature, touch screens are often used in applications where the user cannot be trained to interface with the device. Kiosks and point-of-sale devices exemplify these applications. Also read: Touch Feedback for Touch Screens
SPECIFICATIONS AND SELECTION GUIDE
Touch screen: analog resistive
Provided Sizes: 3.8" - 20.1"
Optical
Film – anti-glare/polish, anti-reflective
Light Transmission – 80% standard; 85% VLT available
Electrical
Insulation Impedance – 20M ohm or >@ DC 25V
Operation Voltage – DC 5V (Max 5.5V, 3.3V available after customization)
Linearity – 98.5% (bias less than 1.5%)
Chattering Time – 10msec or less mechanical
Mechanical
Input Method – finger, pen or gloved hand
Touch Activation Force – 125 Grams
Surface Hardness – scrape hardness 4H of ASTM D3365 and 3H JIS K5400
Supported Operating Systems
MS-DOS, Windows 95/98, Windows XP, Windows CE, ME/2000NT, MAC, Linux, Unix
Sensor Thickness (Film on Glass)
1.40 +/-0.21mm – available
2.13 +/-0.21mm – available
3.35 +/-0.21mm – developing
*Custom thicknesses available
Reliability
Operation Temperature – -20ºC, -60ºC, <50% relative humidity dew condensation
Storage Temperature – -40ºC, -70ºC, <50% relative humidity dew condensation
Humidity – 50ºC at 90% relative humidity or lower for 240 hours, no dew condensation
Touch Durability – 35 million touches in a single location*
Pen Hitting Durability – 6 million*
Pen Sliding Durability – 500,000 strokes*
*350 gram force NEMA 4, 12 and IP 65 capable
Durability / Reliability
Chemical Resistance: ASTM F 1598-95 – 6% HC1, 40% H2SO4, 10% NaOH,
gasoline, acetone
ASTM D 1308-87 – beer, tea, coffee, cola, ink, bleach
Warranty: 2-year standard warranty. Long term warranty available.
© 2004 Esterline Corporation. All rights reserved. Trademarks and trade names are property of their respective owners. Memtron reserves the right to make changes to products and services described herein without prior notice.
You have successfully added from to your part list.
---