Product Announcement from Farason Corporation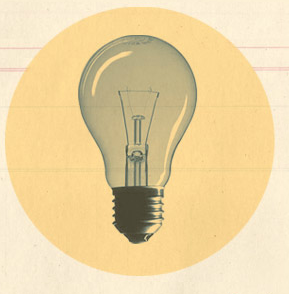 Continuous or intermittent motion vision acquisition and vision placement systems
Flexible sorting, orienting and feeding systems utilizing robot and vision technology
Sorting, feeding and assembling components into one complete unit/package
Intermittent and Continuous Motion, Modular, Rotary Dial, and In-line Assembly Systems including filling, capping, labeling, coding, gluing, pressing, welding, and screwing.
Sorting/feeding/inserting/loading components/containers into intermittent or continuous motion cartoning, wrapping, pouching, bagging or blistering machines
Automatic Orienting, Collating and Stacking Systems
Component, product or label detection/inspection/rejection systems
Retooling, Rebuilding, Redesigning, Upgrading Controls, and/or Reprogramming Existing Machinery
Turnkey "Custom" Systems including integration responsibility of ancillary equipment
Specialty snap-on and screw thread capping, inserting, plugging
or lidding
Material or component handling systems coupled with other types of packaging machinery (i.e. label applicators, non-contact coders/printers, vision systems)
Case, Tray and Puck loading/unloading
Single filing of components from a collated matrix
Combine/Converge/Collate/Divide — Denest/Unstack
Erect auto-lock-bottom trays, collating product and loading trays
Complete Cosmetic Compact & Lipstick Assembly Systems
Our business is the genesis, evolution and implementation of ideas to remove health hazardous, repetitive motions; create safer working environments; improve product quality; and boost production rates. Our customers see higher operating efficiencies and increased overall net production.
Industries:
Robot and vision integration with Farason work cells performing material handling operations for assembly, manufacturing and packaging processes.
Robot and vision integration with Farason work cells performing material handling operations for assembly, manufacturing and packaging processes.
Farason can pick and place your products with/without, vision,and assemble them utilizing a wide variety of methods.
Did you know that Farason prides itself in providing equipment specially designed to meet or exceed the standards and nuances that are intrinsic to each endustry we serve.
If your project requires one or more of the following operations, Farason may be able to help you:
Fold
Snap
Heat seal
Open/close
Weld
Screw
Unwind/wind
Cut
Stamp
Press
Tuck
Tape
Blend
Unoad/load
Label
Weigh
Vision inspect
Farason utilizes the appropriate robot for each application and selects the robot manufacturer we feel is best suited for the job based on our experiences. We are also happy to utilize a customer-specified robot manufacturer, provided they offer a model that works for the application.
For this reason, Farason has experience and competency with several robot manufacturers. Farason cross-trains our technical staff to ensure several qualified individuals can support our machines and usage of multiple robot brands.
Farason developed the FaraFeeder into a line of recirculating systems, which incorporate a variety of standard widths, lengths, and frame configurations. Closed and opened architecture is selected to best suit your diverse sorting needs and loading requirements.
Complying with each customer's standard robot manufacturer, the FaraFeeder
is designed to work with several types of vision-guided robots in order to take advantage of each brand's specific strengths and product range.
Our other part recirculating systems, including the Farason ButchFeeder and combinations of feeder bowls, conveyors, and hopper elevators, can accommodate your unique application.
Searching for ideas on how to maximize your production rates or automate a new operation? Look no further. We've provided an example list for integration of robotic and flexible automation systems. Don't see quite what you need? Give us a call. We'll come up with something new.
Farason personnel have the ingenuity and creativity to resolve the toughest automation challenges, incorporating the simplest, least complicated and most efficient concepts and resulting designs.
You have successfully added from to your part list.
---