FenForm™ Silicone Sheet for Vacuum Molding
Product Announcement from Fenner Precision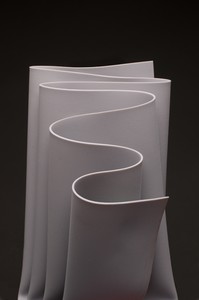 Increase Efficency for Vacuum Molding.
Vacuum bags made with Fenner Precision's FenFormTM silicone sheeting are reusable to provide a cost-effective and environmentally-friendly alternative to disposable plastic bags in the VARTM (Vacuum Assisted Resin Transfer Molding) and SCRIMP (Seemann Composites Resin Infusion Molding) processes.
Markets served include: Aerospace, Wind Power, Military, Marine, Electronics and more.

FenForm Advantages:
• Reusable (environmentally friendly)
• Improved ergonomics for operators
• Excellent UV and ozone resistance
• Cost effective alternative to disposable bags
• Good chemical resistance
• Highly durable over a wide temperature range (-40°C to 200°C)
• High tear resistance
• High elongation with low modulus
• Flame resistant
• Will not crease like nylon film
• Translucent sheeting so resin flow can be observed
• Competitively priced
FenForm Typical Physical Properties:
• Standard thickness of 1mm to 3mm (0.04" to 0.125")
• Standard widths of up to 1450mm (57")
• Available in both cured and uncured
• Cured material has fine fabric impression to aid removal.
• Standard colors of translucent and grey
---