SMOOTH OPERATOR- Self Lubricating Timing Belt
Product Announcement from Fenner Precision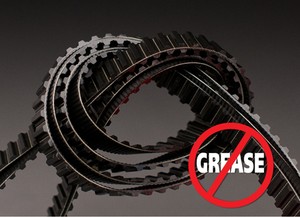 Fenner Precision has engineered a new belt compound with special additives to provide self-lubricating properties and a super low-friction surface, without the need for traditional fabric facings. Benefits include:
- Low Noise
- Clean – No Grease
- Reduced System Cost
- Energy Efficient
- Enhanced Fit – No Belt Climbing
- Durable Performance
This new product has been uniquely designed to reduce friction on both sides of the belt. The tooth-side is self-lubricating for superior efficiency and the back-side of the belt offers superior low-friction properties which reduce drag and friction.
This smooth belt construction is perfect for medical equipment and other applications where low-friction and clean operation is required.
---