Product Announcement from Focused Photonics (Hangzhou), Inc.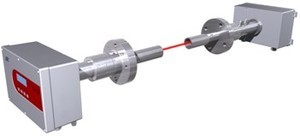 Features and Advantages
LGA-4100 adopts the unique technology to realize online measurement in the field, solving various problems led by sample conditioning system, such as slow response, frequent maintenance, easy block and leak, more spare parts, high operation costs, and etc. Features and advantages of LGA-4100:
In-situ measurement, no sampling requirement
High sensitivity, quick response
Compact design, easy installation
Modular structure, fast ser vice
Easy operation, minimal maintenance
Flexible communication, smart networking
Process Gas Laser Analysis System (In-situ Model)

Overview
LGA-4100 Process Gas Laser Analysis System (LGA-4100 for short) is applicable to almost all common industry environments, including adverse ones (with high temperature, high dust density, and high corrodibility), and are capable of in situ detection of gas concentrations.

This manual provides a detailed explanation of system installation, commissioning, operation, maintenance, and etc. Meanwhile, the measurement principle, configuration and features of the systems are also clarified.

In addition, this manual is not only aimed at helping users to install and operate LGA-4100 properly, but also serves as a guideline for preventive maintenance, a useful handbook to help keep the system running reliably and continuously.
Technical Specifications
Technical indexes
Linearity error: ≤±1%F.S.
Span drift: ≤±1%F.S./half-year
Repeatability: ≤±1%F.S.
Explosion-proof grade: Expxmbd llC T5
Protection grade: IP65
Response time
Warm-up time: ≤15Min
Response time: ≤1s (T90)
Interface signals
Analog output: 2-path 4-20mA, isolation, maximum load of 750 ohm
Relay output: 3-path relays, 24V, 1A
Analog input: 2-path 4-20mA (used for temperature and pressure compensation)
Digital communication: RS485 (RS232 or GPRS optional)
Electrical characteristics
Power supply: 24V DC (18-36V DC), 220V AC may be selected
Power consumption: < 20W
EMC: IEC 61000-4-2 IEC 61000-4-4 IEC 61000-4-5
Electrical safety: IEC 61010-1
Operation conditions
Work environment temperature: -30°C~60°C
Storage temperature: -40°C~80°C
Purging gas: 0.3~0.8MPa industrial nitrogen (99.99% purity for low range O2)
or instrument air (without oil and water)
Parameters of Measured Gases

Gas

Detection limit

Measuring range

O2

100ppm

(0-1)%vol, (0-100)%vol.

CO

0.6ppm

(0-60) ppm, (0-100)%vol.

CO2

1.4ppm

(0-140) ppm , (0-100)%vol.

H2O

0.3 ppm

(0-30) ppm, (0-100)%vol.

H2S

20ppm

(0-2000)ppm, (0-100)%vol.

HF

0.02ppm

(0-2)ppm, (0-10000)ppm.

HCL

0.1ppm

(0-10) ppm, (0-100)%vol.

HCN

0.3ppm

(0-30) ppm, (0-1)%vol.

NH3

0.2ppm

(0-20) ppm, (0-100)%vol.

CH4

0.4ppm

(0-40) ppm, (0-100)%vol.

C2H2

0.1ppm

(0-10) ppm, (0-100)%vol.

C2H4

0.6ppm

(0-60) ppm, (0-100)%vol.

CH3L

0.6ppm

(0-60) ppm, (0-100)%vol.

Notes:

1,Consult FPI for alternative gases and ranges.

2,Detection limit refers to below conditions:20°C, 1 atm, 1 meter optical path.
You have successfully added from to your part list.
---