VOICE COIL MOTOR USES FLEX CIRCUIT TECHNOLOGY
Product Announcement from GEEPLUS Inc.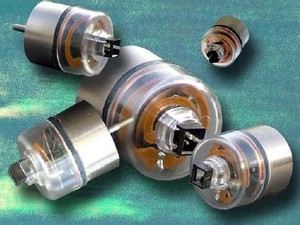 NEW VOICE COIL MOTOR FROM GEEPLUS USES FLEX CIRCUIT TECHNOLOGY FOR MORE CONSISTENT FORCE
Based on their VM2618 voice coil motor, the new VM2836 from Geeplus benefits from a flex circuit termination and cover. This provides a simple and reliable electrical connection, which in turn has a consistent influence on force behaviour.
The moving coil and termination is simply plugged in via any length of tail. This makes the device neater and because the flex is terminated directly onto the coil, less inertia is created at the joint making it resistant to damage or disconnection through constant movement and material stress.
Ideally suited for use in pick and place machines and pressure or position sensitive control valves, the VM2836 is available in a range of sizes.
---