Impact™ / Impact Solar™
Product Announcement from General Digital Corporation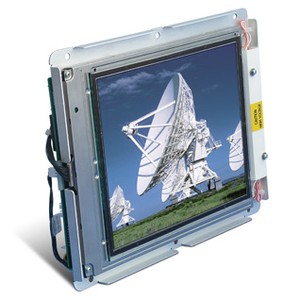 Basic LCD Monitor Kit Tailored to Your Needs
General Digital™ offers the Impact™ and Impact Solar™ monitor kits as technology facilitators. In their native form, they are intentionally designed as the most basic turnkey monitor General Digital™ can produce. Unlike many of our other LCD monitor offerings, the Impact™ line is comprised of the bare necessities and does not include features such as a protective enclosure, thermal management, etc. The kit is intended to offer you, our OEM customers, with a low cost, turnkey product that can be easily integrated into your existing products, consoles, protective enclosures or kiosks. You may be required to contribute engineering content to your final installation to address issues of EMI, heat or safety.
Additionally, the Impact™ has been uniquely designed to satisfy the needs of System Integrators / VARs and OEMs / End Users alike. General Digital™ has achieved this lofty goal by designing the Impact™ with elegant simplicity, modular adaptability and cost sensitivity.
Turnkey Open Frame LCD Monitor is Ideal for OEMs, System Integrators and VARs
Vibrant, High Resolution LCD Displays from 6.4" to 24" (other sizes available)
All of our active matrix TFT LCD panels offer up to 16.7 million colors, wide viewing angles, and fast response times (suitable for live video)
Modular Enclosure Facilitates Customer Integration
Bezels and Enclosures are Constructed from Sturdy, Lightweight Aluminum
Designed with the Intent to Meet FCC Class A Certification
Promotes Configuration Control and Extended Product Life Cycle (OEMs, Military)
Low Power (+12 VDC) Operation
High Performance LCD Controller
Internal to our LCD monitor is an LCD controller that converts analog video signals into the proper digital signals required to drive the display
Supports Resolutions up to 1920 x 1200 Pixels
Supports Separate, Composite, Sync-on-Green and STANAG 3350 A, B, C SoG Analog Video
Intuitive, Front-Accessible User Controls
Optional Support for NTSC, SECAM, PAL, S-Video and RS-170 Live Video
Optional Support for DVI-A, DVI-D and DVI-I Analog, Digital and Integrated Video
Optional Support for HDMI (High Definition Multimedia Interface) Video
Daylight and Sunlight Readable Displays Available
Variety of AC Switching and DC-DC Power Supplies Available
Many More Options and Accessories Available
Phone (Domestic & International): 860.282.2900
Toll-Free (U.S. & Canada Only): 800.952.2535
...by the U.S. Navy on Navy SEAL (Sea, Air, Land) Delivery Vessels
...by the U.S. Navy on Various Sea Vessels, Including Destroyers, Aircraft Carriers, Command Ships and Others
...by the U.S. Air Force for FLIR (Forward Looking InfraRed) Imaging, and in a Mobile Pilot Shelter for UAV (Unmanned Aerial Vehicle) Navigation for Intelligence, Reconnaissance, Surveillance and Combat
...by the U.S. Army for FLIR (Forward Looking Infrared) Imaging
...for In-Vehicle Entertainment and Computing Systems
...for Specialized Public Kiosk Applications
...in Elevators for Advertising and Passenger Information
Read more about the rugged open frame Impact™ and sunlight readable Impact Solar™ LCD monitors.
You have successfully added from to your part list.
---