Foam for nuclear materials transportation
Product Announcement from General Plastics Manufacturing Co.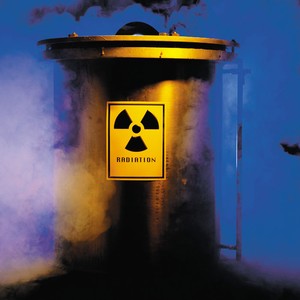 LAST-A-FOAM® FR-3700 foams are high-performance materials intended primarily for applications in nuclear materials and extremely hazardous waste transportation. When used as an impact-and-fire insulation liner in transport containers, FR-3700 can be engineered to provide the ultimate in protection for hazardous cargo, outperforming wood and other polymeric materials. The FR-3700 formulation is specially designed to allow predictable impact-absorption performance under dynamic loading, while also providing an intumescent char layer that insulates and protects hazardous materials, even when exposed to pool-fire conditions.
Turn to the company where great ideas take shape.
For more than 70 years, General Plastics has been a leading innovator in the plastics industry. We specialize in developing unique polyurethane, chemistry-based solutions, centered on our signature LAST-A-FOAM® rigid foam and board, and on our flexible foam. We support engineers and design teams in diverse industries with unrivaled formulations and high-quality materials for the most demanding product applications. Our customer service, engineering and CNC teams work closely with you from concept to completion. General Plastics is certified to ISO 9001:2008/AS9100C and meets such demanding quality systems as NQA-1, MIL-I-45208A and Boeing Company D6-82479.
Looking for a specific application? Our product finder tool will help you narrow down your search. Simply select your industry. It will then prompt you to choose the application within the industry. After you have made your selection, you will be given a list of products best suited for that application
In addition to producing specialized LAST-A-FOAM® rigid and flexible polyurethane foam sheets, General Plastics Manufacturing Company also molds, fabricates and assembles parts and assemblies. We supply machined and fabricated items for a diverse range of demanding commercial, industrial, military and composite-manufacturing customers. We also have a variety of special processes available to customers. These services include custom foam-formulation for specific applications, and special testing and material-characterization services.
Markets:
Knowledge Center:
---