Product Announcement from Genteq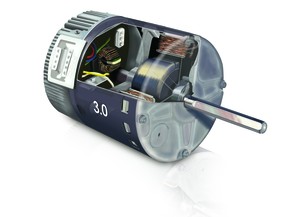 The sixth generation of premium ECM motors, ThinkTank 3.0 features built-in BlaKBox Technology and the AirKom™ operating system, which lets equipment manufacturers create forced-air systems that are more advanced, more reliable, and easier to service. Systems that utilize the ThinkTank 3.0 have fewer set-up steps because the motor enables true plug & play self-recognition software and a user interface that can control system, set-up and troubleshooting.
With premium ThinkTank features like constant-airflow, a wide speed range, and climate-specific profiles and the new motor's BlacKBox fault reporting, 3.0 allows more accurate operation for the entire HVAC system. ThinkTank 3.0 is also compatible with the TECMate PRO troubleshooting tool with the use of a freely-available connection adaptor.
The OEM control board also requires fewer set-ups. It can automatically recognize the connected units to set the required airflow for heating and cooling, zoning and more.
Now more than ever, the manufacturer manuals will be needed to properly install and service this new technology. Everything about this system will be OEM specific including troubleshooting, as every OEM pre-programs the motors for their unit.
ThinkTank 3.0 motors will only replace 2.5 and 3.0 motors. The control module can still be replaced separately from the motor module. The programs for the furnace or air handler the motor is used in, and the air conditioner it is connected to, are stored in the OEM control board.
It is strongly suggested that all technicians installing and servicing this new technology attend OEM classes to learn how to properly work on the equipment, and more importantly, to explain the operation and benefits to the customer. This is good advice for all equipment. To find out more about these systems, visit GenteqComfort.com.
FEATURES
Variable speed operation from 200-1300 rpm
Digital Serial Interface(DSI) or fully variable(PWM)
6kV surge protection
BlakBox™ diagnostics
Replacement control module or motor module
Ball bearings
BENEFITS
Efficiency up to 80%
Constant torque or constant airflow
Adjustable off-delay & on-delay/wide ramping range
Encapsulated Electronics
Low audible noise due to patented resilient rotor design
You have successfully added from to your part list.
---