Hach ServicePlus™
Product Announcement from Hach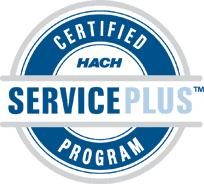 Over 250 nationwide Hach representatives guarantee maximum uptime for the life of your Hach instruments by providing expedited service response wherever and whenever you need it.
• Rapid service response to any U.S. location.
• Local spare parts and a national inventory network.
• Loaner programs and emergency repair services.
Hach Certified ServicePlus is local service delivered with urgency.
Visit Hach.com/ServicePlus3 to learn more about benefiting from our local presence and immediate response - and register for a chance to receive up to $2,500 in services for your Hach instruments. Or contact us at 800-227-4224, press #, then 6178, or email us at service_contract@hach.com.
---